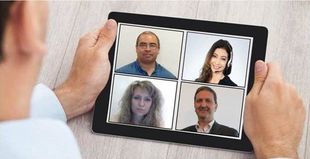 The new European regulation aims to harmonise the different regulations of the Member States and to regulate the civil use of drones regardless of their size or weight. How does this affect us? Is it beneficial for us?
Since the new European Regulation was published in July 2019, ALTER has been working on the analysis of the essential requirements and the way to implement the corresponding means of compliance in our laboratories with the aim of becoming a Notified Body for this Regulation in the same way as we are for the Directives on Electromagnetic Compatibility (EMC), Radio Equipment (R&E), and Building Products (Fire Detectors). Although ALTER has already positioned itself as a reference in the field of testing, verification and validation of this type of remotely piloted aerial systems through different national and international projects, reaching this milestone would mean the definitive consolidation within this difficult market, expanding its borders and attracting customers from all over the world thanks to our professionalism, impartiality and quality of work, as has already been happening in recent months.
How does it differ from current Spanish regulations?
Although the Spanish Aviation Safety Agency (AESA) has made a considerable effort to cover all the relevant aspects of operation with UAS/drones, it was still a rather generic regulation in terms of the requirements of the system as such. It focuses fundamentally on guaranteeing the safety of the operation by proposing standard scenarios for it. The European Regulation aims specific requirements for drones as a product to be traded within the European Union. It divides these systems, first, into three categories depending on the risk of the operation to be carried out (open, specific, and certified) and then proposing different classes for the first two categories: classes 0 to 4 for the open category, and classes 5-6 for the specific category. Each system shall have a class marking, and some of these classes shall also include a Sound Power Label. It is precisely the verification of compliance with the requirements of these markings that shall be carried out by a Notified Body, supported by a Test Laboratory, for the verification of compliance requirements.
When does its gradual implementation started?
This Regulation was initially scheduled to enter into force on 1 July 2020. Unfortunately, because of the Covid-19 issue, this entry into force has been delayed to 1 January 2021. Similarly, all deadlines for each of the phases of implementation have been postponed. On 1 January 2023, all the UAVs must comply, without exception, with all the requirements applicable to them.
What do these new European regulations consist?
The European regulations propose three types of requirements: requirements to verify the reliability of systems and subsystems to be marketed in the European Union, those to test the competencies related to the personnel involved in a specific activity, and requirements to evaluate the risks associated with an operation with UAS/Drones. All of them will be complemented with certain means of compliance, which are being developed within the working groups of ASD-STAN, an organization associated to CEN (European Committee for Standardization), and within which ALTER participates as an expert entity in analysis and normative development. For the former, in addition to ensuring compliance with the current European directives that apply to them (RED, EMC, LVD and Machinery), they will refer to the new standards under development at ASD-STAN: Means of compliance for CE marking, Remote ID, Geoawareness, Lights.
What services does ATN offer?
We offer, mainly, three types of services, all of them prioritizing the concept of safety. We have operational safety services, focused on the development of the technical dossier for the application for permission to fly, including the mandatory operational risk analysis for this purpose. Besides, we offer functional safety services, within which we carry out a comprehensive assessment of on-board systems or subsystems throughout their life cycle, through industrial functional safety standards adapted by the company to this sector, to determine an appropriate safety integrity level (SIL). Finally, we offer product safety services, which are based on the development and execution of customized test plans for each drone, based on the requirements of the new regulatory framework, and on existing directives such as EMC, RED, and machinery, which are also mandatory. Additionally, we also perform climatic and mechanical tests, which are highly recommended if the system will perform activities in environments with extreme conditions such as high/low temperatures, saline environment (maritime operations), among others.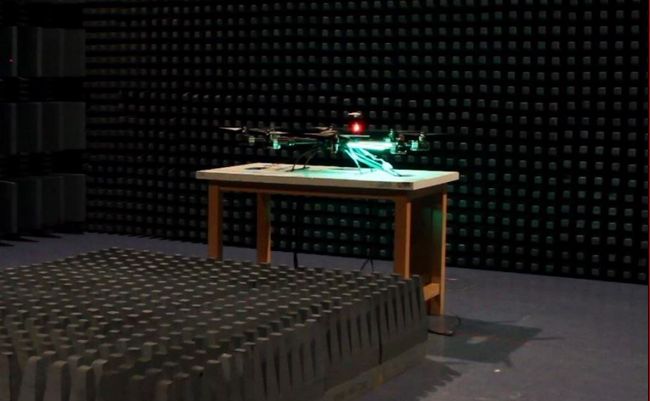 Do we have a contract for these services yet?
Yes, we have been contacted by many manufacturers, especially after the publication of the new European Regulation in mid-2019. Over the last few days, we have agreed with a major manufacturer, not only in Europe but also worldwide, to evaluate its systems according to this new standard and to carry out the corresponding tests. This whole process will also serve us as a pilot project for the presentation of the application for accreditation as a Notified Body.

Please, tell us briefly what projects we are involved in
In recent years, we have been engaged in different projects related to the drones' sector. The first was AIRWATCH, consisted of the development of a system for search and rescue in a maritime environment. It culminated in a successful demonstrator and the implementation of a cybersecurity test for UAS in the event of an attempt to jam or take control of the system (spoofing), carried out at our facilities.
Similarly, we have the HI-RISE project, developing an innovative methodology for the certification of software designed for on-board systems and subsystems, based on the DO-178 standard.
Besides, we participate in the DREAM project. It consists of three drone systems focused on industrial operations such as power line inspection, civil infrastructure (bridges), and petrochemical environments. In this project, we participate in the development of a technology that guarantees operational safety and in the development of functional and regulatory requirements.
We are also leading a project for the GSA called TRACE, to develop a smart beacon for remote identification of drone-based on the requirements proposed in the new European Regulation. We coordinate all project activities and establish the needs of the European compliance-based beacon for remote identification. This project has been a milestone as it is our first European project, funded by the GSA.
We are also part of the advisory board of the PREVENTZAL project, to fight against the COVID-19, proposing a method for the disinfection of logistic zones from maritime ports.
We are currently participating in different European call for tenders', having a high probability of being awarded funding to develop another international project.
The team
Julián Gallego (EC Commercial Director)
José Augusto Montero (Project Manager)
Carolina Jiménez (Project Manager)
They reached the first drone project in 2016, during 2017 and 2018 they disseminated ATN's capabilities in this emerging sector worldwide, increasing our solid reputation and creating new consortiums for strategic projects.
In 2019 they got the first international project, leading a consortium. This year they obtained a first agreement with one of the worlwide leader in drones, and a real powerful company in the Industry.